Choosing the Best Non-Surgical Fat Removal Treatment
For patients looking to eliminate stubborn body fat without the risks and recovery of surgery, there are a variety of non-invasive options.
Many of these treatments have little to no downtime and offer fat reduction in specific parts of the body.
Before making the decision to undergo a body contouring procedure, it is important to understand the differences between devices and determine which treatment best suits your needs.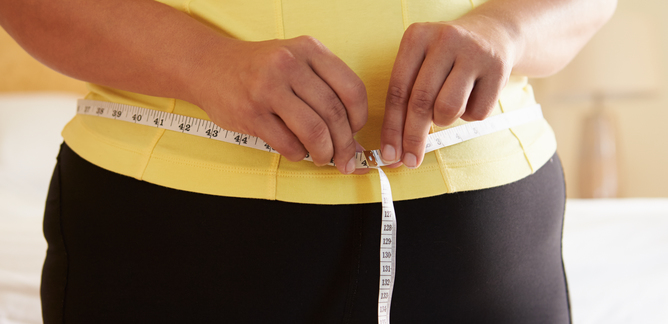 6 Body Contouring Treatments to Consider:
1. Zerona
Zerona uses cold laser technology to liquefy fat cells.
It can be performed on the waist, hips, and thighs, and treatment time is 20 minutes. Patients require 6 treatments and can lose an average of 3.5 inches from their waist circumference.
Candidates for this treatment are individuals that have certain areas of stubborn fat and maintain a healthy weight through diet and exercise.
2. CoolSculpting
CoolSculpting is widely considered to be the most in-demand body contouring treatment. It uses very cold temperatures to freeze and destroy fat cells which are then eliminated from the body.
Treatment areas include abdomen, flanks, thighs, arms, hips, and double chin. A session can be completed in as little at 35 minutes.
1-2 treatments are typically recommended, and patients can expect up to 24 percent fat reduction per treatment.
Patients that are within 30 pounds of their ideal weight and have small fat pockets are considered good candidates for the treatment.
3. SculpSure
SculpSure is a light-based technology that targets fat bulges with "controlled hyperthermic fat reduction."
Patients are able to eliminate fat on their abdomen, flanks, back, inner thighs, and outer thighs in a series of 25 minute treatments. Results are visible in 6-12 weeks.
Good candidates for this treatment are typically those that want to define, tighten, and sculpt certain parts of their body.
4. truSculpt 3D
truSculpt 3D uses radiofrequency to heat and destroy adipose tissue.
This device has the versatility to treat numerous parts of the body in 15 minutes – 1 hour. Patients usually require 1-2 sessions, and results appear a few weeks to a couple of months post-treatment.
Individuals with a BMI less than 30 are usually the best candidates for truSculpt.
5. BTL Vanquish ME
BTL Vanquish Me reduces fat through a combination of radiofrequency and laser energy.
Vanquish can only treat the abdomen, and treatment time is 30 minutes. 4-6 treatments are needed to lose 2-4 inches from the waist circumference.
Patients that want to target abdominal fat are good candidates for this treatment.
6. Liposonix
During a Liposonix treatment, high-intensity ultrasound energy is directed at unwanted subcutaneous fat.
The abdomen and love handles can be treated in a single 1 hour session.
Candidates are limited to patients with a BMI of 30 or less that want to eliminate diet and exercise resistant fat around the mid-section.
To learn more about body contouring options, look for a reputable cosmetic physician in your area.